Anti-Aging Treatments Houston
Reverse the signs of aging with our anti-aging treatments at RD Skin Solutions in Houston. Rediscover youthful and radiant skin.
Our Anti-Aging Treatments
On top of our pink intimate system, body contouring, skin care, and facial treatments, at RD Skin Solutions, we also offer advanced anti-aging options that help turn back the hands of time.
Our specialized treatments, such as PQ Age Evolution and Fractional Radiofrequency, are designed to target and address various signs of aging, including wrinkles, fine lines, sagging skin, and uneven texture.
These cutting-edge techniques stimulate collagen production, tighten the skin, and promote cellular regeneration, resulting in a more youthful and revitalized appearance.
Our skilled team of experts will customize a treatment plan to suit your unique needs and provide you with exceptional results.
To get a more vibrant and age-defying look, call us today!
Addressing wrinkles, fine lines, sagging skin, and uneven texture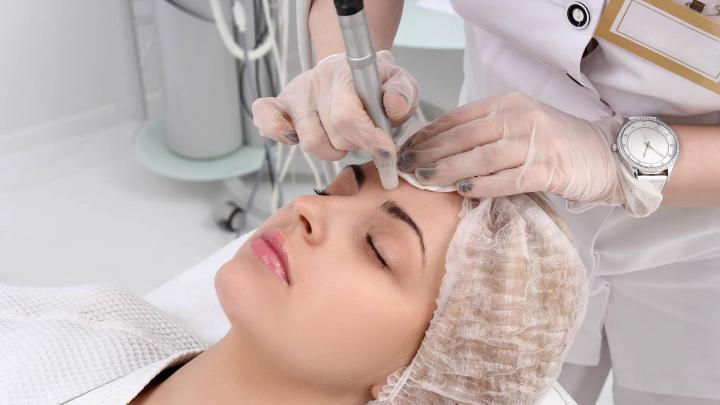 Our Services
Pink Intimate Treatment
Body Contouring
Facial Treatments
Anti-Aging Treatments
Oxygen Facial
Brightening Facial

Our Guarantees
Advanced Technology
Expert Staff
Local Care
Innovative Body Contouring

What Is PQ Age Evolution?
PQ Age Evolution is an innovative cosmetic procedure offers the benefits of mesotherapy without any downtime or surface effects.
By providing deep stimulation without flaking, PQ Age Evolution promotes interior skin renewal and regeneration. Experience immediate results with smoother and younger-looking skin.
This treatment effectively improves skin tightness, reduces discoloration, and diminishes scars, including acne scars and stretch marks.
Suitable for sensitive skin, PQ Age Evolution tackles imperfections without causing any side effects. Unveil a more radiant and flawless complexion with this remarkable treatment option, available at RD Skin Solutions in Houston. Contact us today!
Immediate results with smoother and younger-looking skin