Transform your body with cutting-edge body contouring treatments at RD Skin Solutions in Houston. Call us to achieve the sculpted figure you desire.
Let's Get Your Body in Shape without Endless Workouts
At RD Skin Solutions in Houston, we are proud to offer a range of body contouring solutions that can help you achieve your desired physique.
Our options include the cutting-edge technologies of Vanquish, EMSculpt, and Lymphatic Vacuum System Therapy. Vanquish utilizes radiofrequency energy to target and eliminate stubborn fat cells, while EMSculpt works to both burn fat and build muscle for a sculpted appearance.
Our Lymphatic Vacuum System Therapy aids in reducing cellulite and improving overall body contour. With these advanced treatments, we can help you shape and tone your body, giving you the confidence and satisfaction you deserve.
Get in touch with us today for details - we also offer pink intimate system, skin care, facial and anti-aging treatments.
The confidence and satisfaction you deserve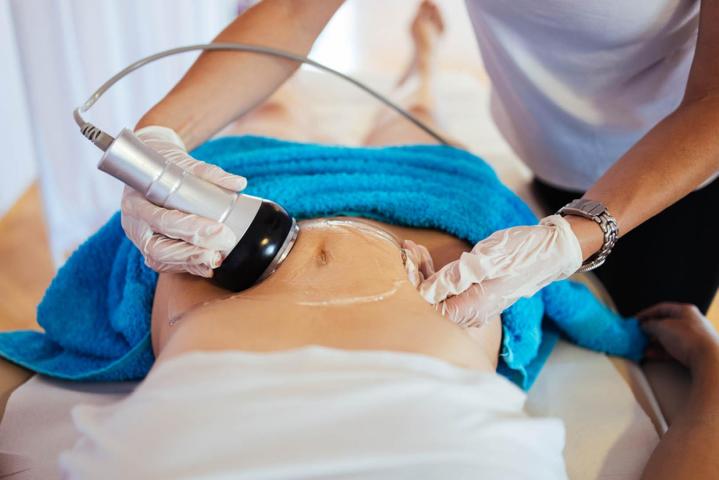 Our Services
Pink Intimate Treatment
Body Contouring
Facial Treatments
Anti-Aging Treatments
Oxygen Facial
Brightening Facial

Our Guarantees
Advanced Technology
Expert Staff
Local Care
Innovative Body Contouring

Am I a Candidate for EMSculpt?
Ideal candidates for EMSculpt from RD Skin Solutions are men and women who are close to their target weight, prioritize their health, and maintain a regular exercise routine.
If you're seeking that extra definition that exercise alone cannot provided, EMSculpt, a revolutionary fitness device, could be the solution.
There is no age limitation, and even patients with prior surgeries like C-sections, abdominoplasty, or liposuction can be treated as long as they are fully healed and have sensations in the treatment area.
However, certain conditions, such as pregnancy, cardiac pacemakers, and other factors listed, may exclude individuals from EMSculpt. Speak with our expert team to determine if EMSculpt is the right choice for you today.
That extra body definition