Are you tired of dull, lifeless complexion? Do you wish to turn back the clock and regain that youthful, glowing skin you once had? Look no further – RD Skin Solutions's oxygen facial treatments are here to breathe new life into your skin, leaving you looking and feeling your absolute best.
Why Choose Oxygen Facials from RD Skin Solutions?
At RD Skin Solutions, we understand that your skin is as unique as you are. That's why we offer a tailored approach to skincare, starting with our highly sought-after oxygen facial treatments.
Our oxygen facials utilize cutting-edge technology to infuse your skin with pure, medical-grade oxygen. This process is gentle, non-invasive, and suitable for all skin types.
Oxygen facials are gentle and painless, with no downtime. You can return to your daily activities with that coveted post-facial glow. With regular sessions, you can enjoy cumulative benefits such as improved skin texture, reduced blemishes, and increased collagen production for long-lasting beauty
Say goodbye to fine lines, wrinkles, and uneven skin tone as our oxygen infusion delivers a surge of revitalizing nutrients. Call us today for details.
Experience an instant boost in radiance and hydration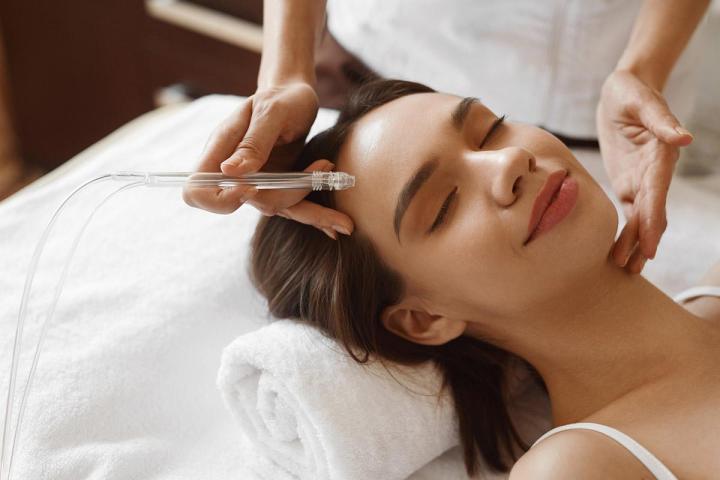 Our Services
Pink Intimate Treatment
Body Contouring
Facial Treatments
Anti-Aging Treatments
Oxygen Facial
Brightening Facial

Our Guarantees
Advanced Technology
Expert Staff
Local Care
Innovative Body Contouring

Our Signature Oxygen Facial Process
Our skilled estheticians assess your skin's unique needs and design a personalized treatment plan just for you. Whether you're tackling acne, age-related concerns, or general skin rejuvenation, we've got you covered. Your skincare journey begins with a thorough consultation with our experts.
We listen to your concerns and goals to craft a personalized treatment plan. We then gently cleanse your skin to remove impurities and prepare it for the oxygen infusion. Your treatment concludes with a moisturizer and sunscreen to protect your refreshed skin.
Unlock the secret to ageless beauty with RD Skin Solutions. Our commitment to excellence, personalized approach, and state-of-the-art technology ensure that you leave our clinic with a newfound confidence in your skin.
Whether you have a special occasion on the horizon or simply want to pamper yourself, our oxygen facials are the perfect solution. Call us for further details.
Your gateway to radiant, rejuvenated skin!